Did

it

mean something or was it "just a coincidence?"  In this case the word 'it' may be defined by any of the following:
The smell of your grandfather's pipe when he's been passed on for years.

A light flickering off and on while you're in the room.

Seeing repetitive numbers.

Seeing feathers.

Experiencing an animal presenting itself to you in an unusual way or repeatedly.

Words on a page that seem to grab your attention.

A song that comes on at just the right time.

A dream with characteristics that stuck with you.
The list could go on and on.  I've been a practicing, professional psychic for almost 8 years.  But just like you, at one time, I had to learn to trust the messages that came to me.  I didn't realize those messages happened every single day and came to me in every day life.  Even if I never did a reading for anyone else, the messages I have learned to trust have been invaluable for my personal and professional life.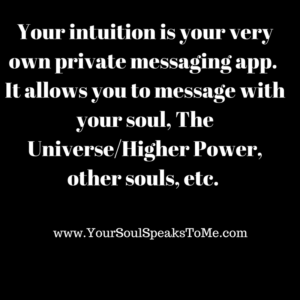 These messages are like your own Instant Messaging System from your soul and The Universe/Higher Power.  And frequently, they are very subtle, as much as we would prefer they be more like a billboard.  However, I've even gotten a billboard message on occasion too.  🙂 
I want to help YOU discover the power of these messages for your life.  You can use them for relationships of all types, career, money, health, creativity and more.  You don't have to be a professional psychic (but you certainly can be and/or become one) to use this messaging system!
Some of the benefits of knowing and using this information include confirmation of:
A direction that feels right to you, even if it's not the "logical" choice.

Loved ones that have passed on ARE around you and there to help when you need it.

A  feeling you've been having, but you can't figure out if it's "real."

A message your heart and mind has really been needing to hear.

A creative idea that has been brewing, or perhaps the spark of a new idea.

A marketing approach that has huge possibility.

A choice you've made regarding your health.

A reminder that you are loved beyond measure.

Many other messages that are as unique to your life as you are.
In addition, I demystify the "how" of "being psychic" in this class titled:
Here's Your Sign–The Myriad Ways Your Soul/The Universe Sends You Messages Every Day.
 This means you get to have a better understanding of why:
You feel super connected to certain people, maybe even feeling their emotions, hearing their thoughts or feeling their pain at times.

The saying "We are One" is scientifically accurate.

Professionals like me can do what we do, but you can do it too!
An hour-long one-on-one session with me is $180, but you are getting all this information for just $19.99!!  Click on the Buy Now button to have INSTANT ACCESS to this Here's Your Sign audio class!
This is the information that I get asked over and over by people who are awakening, who want to trust their intuition more and who know that they are GIFTED!!  Yes, that means YOU!!  Go get it now!!  You won't regret it for a minute!!
People tell me,
"This.is.AWESOME!  I want to shout it from the rooftops!"

  and

"You're a natural!  I will share this and give it my resounding approval."

  Most importantly,

"I was writing down all these questions and you answered them all by the end of the class.  I was laughing the whole time." 

Save