Have you been regularly practicing some form of energy healing for a minimum of 1-2 years?  Do you want to advance and deepen your practice to include the following:
Cutting energetic cords that may be contributing to an energy drain between two or more people or even people and events.

Healing events in past lives that may continue to cause challenges in this lifetime.

Space clearing of homes, land, objects

Aura clearing of dark energy, entities, etc.
YOUR INSTRUCTOR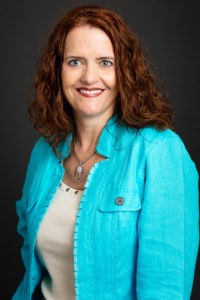 Julie Bradshaw is a professional psychic and energy healer working with people all over the world.  She's been practicing energy healing for 7+ years and has been teaching introductory level energy healing classes for almost as many years.  This is the first Advanced Energy Healing course she has ever offered.
Julie has become known as a specialist in all of the above topics that will be taught, bringing miracles, magic, relief and hope to her clients around the world.  In addition to healing, Julie's passion is teaching so that others can know the blessings she receives in trusting her intuition, giving readings and doing energy work.
Because of these specialties, Julie frequently receives referrals from other practitioners and also has the privilege of working on other practitioners and their loved ones.
TESTIMONIALS
"I must say just being in her presence and having her as my mentor is life changing and that feeling never goes away. Its quite extraordinary!!!"

~~Former energy healing student from several years ago.
"My friend Julie is an incredible energy healer and gifted reader. I highly recommend any courses she teaches "~~Fellow professional energy healer and reader.
"I'm going over my session with you and I feel very free. I felt like I was floating today. I am soooo looking forward to our next session." And then two days later: "I feel absolutely amazing!!! I can not explain how I feel! The chains have fallen off! Literally. Like the Christmas Carol character!!! I feel so free!!"

~ Recent 1st time client after a Soul Session which included a cord cutting.
MINIMUM REQUIREMENTS
Practicing some form of energy healing on a regular basis for a minimum of 1-2 years.  Have practiced regularly on yourself AND others.

Have a clear intuitive connection via clairvoyance.  (You need to be able to clearly "see" the cords, energy, and/or past lives that you will be clearing.  While I love being an empath, I do feel clairvoyance is required for this type of energy healing.  You have to see the cords in order to cut them, for instance.  Or to see if there aren't any cords at all.)

Be open to learning.

If you're not sure if you qualify, please call Julie at 512-931-4325 or email her at julie@yoursoulspeakstome.com to describe your abilities and experience.

If Julie is not familiar with you or your abilities and experience, she may contact you to screen you for eligibility.
CLASS INFO.
DATE:  Saturday, April 22, 2017
LOCATION:  Your computer (Julie STRONGLY prefers video for all participants so your computer should be equipped with a camera, speakers and microphone.  You should have a high-speed internet connection (cable, DSL, etc.)
TIME:  Starting time is 10:00 am Central Daylight Savings time (11:00 a.m. Eastern, 9:00 a.m. Mountain, 8:00 a.m. Pacific.)  Since this will be her first time teaching this class, she's estimating the length of the class to be 4-5 hours.  Please plan accordingly for your time zone.
MAXIMUM NUMBER OF PARTICIPANTS:  Due to the personalized instruction required for this class, Julie is limiting class size to 6 participants.
COST:  The first 3 participants to sign up will get a reduced rate of $125.  The latter 3 participants will still get the low rate of $150.
The interest in this class has been high so don't wait!  Get paid and registered today and secure your spot!
First 3 participants -These spots have been purchased. 🙂
Save
Save
Save
Save
Save
Save
Save