If you could change ONE thing about your life, what would it be?
Self-doubt

Your Relationships

Experiencing peace rather than anxiety

Releasing a fear that is inhibiting you from living life to the fullest


Forgiveness of yourself or others (guilt, resentment, anger, etc.)

Completely alter a limiting belief

Addiction to food, drama, alcohol, illegal drugs

Your Relationship with Money

Sleep Better

Reduce Stress


Releasing Your Need to Control
Guided Meditations are powerful tools to alter and reprogram the subconscious.  People have been using them for years to change habits, release addictions, reduce stress, sleep better, release fears, and more.  But did you know that even the person who is guiding the meditation can make a difference?  Read this testimonial from one of my clients:
"That was the best meditation I've ever had. I had no idea the person guiding it could be so critical. It was not only in 3D, but also in HD. The colors were so vivid. I've never been in a meditation like that before. At one point, I fell to the ground and got back up and it was like a resurrection. I knew I had left the anxiety. (The intention was to have a peaceful life.) You have a very special gift to do guided meditation. It truly is very magical. It felt like I was immediately taken to Narnia. It's not just what you were saying, but there was something supernatural about it."~S.A., Missouri
Together we will drill down to the core of your issue and then I will create a custom guided meditation just for you.  We will do that first custom private meditation live together on my teleconference line, which will enable me to record it for you.  I will send you the recording immediately following our session, enabling you to listen to the recording as many times as you need to in order to clear the issue.  Although some people may only need the first live session to feel the release! 
"I can't do any meditation other than ones led by you."
RESULTS

:  I have been doing guided meditations for years, but only sporadically until now.   The results however have been nothing short of remarkable.  One client hadn't been able to drive more than a few miles at a time due to fear after having a debilitating car accident.  After one of my guided meditations, she got in the car and drove several hours away with no fear at all.
The results will vary by the person and according to what issue you are wanting to work on, but if you are truly ready for change, then it's time to get your Magical Meditation scheduled!
"It was a most amazing experience, my hands became so warm and (when) I went to bed my back had become incredibly warm too.  I know something has really shifted.  When I first got in touch with Julie I had a lot of problems and her space & aura clearing has helped me so much.  Julie also encourages you & helped me get my confidence back.  If you need help I would recommend Julie. ~Margaret Harker—U.K.
Please follow the following steps

:
To purchase a Magical Meditation, click on Book Now below and just select a random time, as the system requires a date and time in order to proceed.  Julie will contact you to schedule after it's booked.   The cost is only $99 which is a remarkably low price for something you can listen to over and over that has been intuitively customized to your particular issue.

Book Now below.

The Magical Meditation PLUS Session will include 15 minutes of energy clearing work that will be done before the Magical Meditation is done itself.  Thus, making the Meditation itself more healing and more impactful.   The cost is only $144!!!

Book Now below.  

J

ust select a random time, as the system requires a date and time in order to proceed.  Julie will contact you to schedule after it's booked.

After your session is paid for and scheduled, please complete and return the short questionnaire that Julie will send via email or text that will help guide her in the focus of the energy healing for the PLUS session and/or the Magical Meditation itself.

Listen as often as necessary to the meditation recording until the "issue" is no longer an issue. 

Provide a testimonial to Julie about your MAGICAL results!!! 
"Completely awesome experience, Julie. I cried in the clearing… seemed to be overwhelmed by the years of stress and pain. When you led us away, I was stunned to find myself jogging, then running back down the path, even leaping up to touch a low limb. (I haven't run in years!) I was at work during the call and drove home after with the most spectacular sunset. It was as if the whole sky was on fire! Magical, indeed."~Cheryl Murray, Houston, TX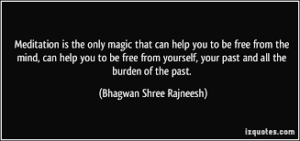 Save
Save
Save
Save
Save
Save
Save
Save