WHO YOU ARE:
A person who needs some accountability and motivation.
A person who may need help with determining your purpose and direction.
A person who may need help with developing and fine-tuning your own personal gifts.
A person who may need to learn to set boundaries, speak your truth, and make vast leaps in this life's journey.
A person who wants to start or grow your own metaphysical business.
A person who has some concept and grasp of his/her own intuitive gifts but you are ready to take them to the next level.
A person who wants to do the work and is committed to being a success.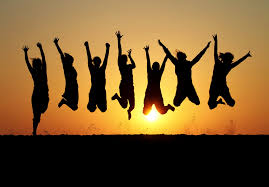 WHY YOU ARE HERE:
Because I can help you with any or all of the above. Everyone needs a good coach to propel them forward, to help them clarify and reach their goals. You are drawn to me for a reason. Let me help you with one-on-one coaching.
WHAT IS IT:
It's transformative….that's what it is. It's customized for you and only for you. You have access to ALL of my tools whether as a psychic medium, energy healer, or CEO. We work closely together to get you beyond what even you can imagine.
I may help you develop and manage all of your intuitive gifts. 
I may guide you to set boundaries with the people in your life so that your energy is not drained and you are focusing on the most important things in your life. 
I may help you launch or grow your own business in whatever way is most important to you. 
I help you focus on your goals and hold you accountable for reaching them by having you set reasonable and time-bound goals each session.
I may help you change your perspective about your current situation so that you recognize it's all part of the journey and there are no mistakes. 
I intuitively give insight…sometimes, many times, coaching turns out to be used for a very different reason than what you came into it for.  That comes about from having a professional psychic working with you who truly sees the bigger picture. 
It's fun, it's challenging, but most of all it's empowering.  Your growth will be exponential. 
TESTIMONIAL
"Dear Julie: I just want to thank you from the bottom of my heart for all the help you've given me over the last few months. I was feeling completely lost, helpless and scattered when I first called you. Your insight and support have been invaluable. As we head forward into a new year, I have such a sense of excitement and possibility about the future. I'm starting a new business, ending toxic relationships, and truly getting to know myself in a way I never have before. I understand my needs and my boundaries on a much more profound level. Your ability to be flexible to my needs is uncanny. You have an amazing knack for knowing what is happening in a moment and being able to shift gears to meet the needs of your client. My time with you exceeded my expectations. I have a greater understanding of myself and how I operate and how to keep myself motivated. You are part of the reason I've been able to shift my energy and focus towards positivity and creative drive. Thank you from the bottom of my heart. You are truly divinely inspired." — Thalia Michelle AKA ,Tex, Thinking Moms Revolution
WHAT'S NEXT:
Sign up for a FREE 30-minute Discovery Session below to determine if you and I are a good fit for each other. Once you enter your information below I will be in touch ASAP.